Basketball courts has been landscape for many different films, from games is space, some where middle America, to late nights games on the streets of New York City, with Wolfs, Monstars , Hustlers, all vying to make that last shoot at the buzzer.
He Got Game
A Father looks for his son a high school Basketball star forgiveness by trying get to sign to to a collage give a lesser sentence.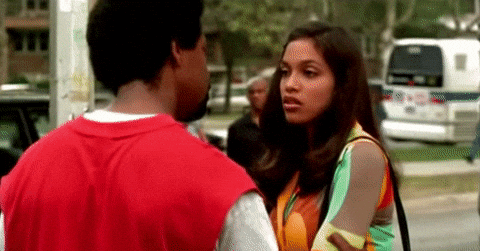 Penalty Minutes
Opening Day
April 25 1998
Team
Coach
Spike Lee
Players
Denzel Washington - Jake Shuttlesworth
Ray Allen - Jesus Shuttlesworth
Milla Jovovich - Dakota Burns
Rosario Dawson - Lala Bonilla
Quote
Jesus Shuttlesworth: Basketball is like poetry in motion, cross the guy to the left, take him back to the right, he's fallin' back, then just J right in his face. Then you look at him and say, "What?"
Courts
Coney Island, Brooklyn, New York City, New York, USA
Cabrini-Green Public Housing Projects,
Near North Side, Chicago, Illinois, USA
Charlotte Coliseum - 100 Paul Buck Boulevard, Charlotte, North Carolina, USA
Song
Public Enemy
He Got Game
Trophy
A Collage scholarship at Big State
Stats
35 mm
1:85.1
Arriflex Cameras and Lenses
Sources
https://www.imdb.com/title/tt0124718/
https://en.wikipedia.org/wiki/He_Got_Game
Teen Wolf
Werewolf Takes court teaching us your already good enough so why change.
Penalty Minutes
There are no wolves in Basketball!
Opening Day
August 25 1985
Coach
Rod Daniel
Players
MIchael J. Fox - Scott Howard
James Hampton - Harold Howard
Susan Ursitti - Boof
Jerry Levine - Stiles
Lorie Griffin - Pamela
Quote
Lewis
I don't even like beer. Never…. say …..die
Court
John Burroughs Middle School
600 S. McCaddon Place,
Los Angeles, California, USA
Song
Surfin USA
The Beach Boys
Trophy
80's Patriation Ribbon
Stats
Camera
Panavision Panaflex
35 MM
1.85:1
Sources
https://www.imdb.com/title/tt0090142/?ref_=fn_al_tt_2
Sunset Park
A High School basketball team get a new coach whom lacks the fundamentals of skills of basketball.
Penalty Minutes
Double Dribble
Opening Day
April 23 1996
Team
Coach
Steve Gomer